Some 3d Stereo Slides Will Need To Be
Properly Prepared Before We Can Scan Them
Many of your 3d Stereo slides may need some prep work before they can be properly scanned. Anything that will cause the slide not to be flat is going to be a problem. See the example below. Part of the black tape has come loose. This tape has to be removed and replaced before we can scan the slide.
If you do NOT do this prep work, we will do it and have to charge you extra for our time. Price will be whatever our current scanning cost, per slide added onto that cost. So, if the cost to scan is $1.50, then the cost just to fix the slide enough for scanning would be $1.50. We are sorry but, this just takes away from our time when we could be doing other scans and that charge is probably not enough. This applies to all the examples below.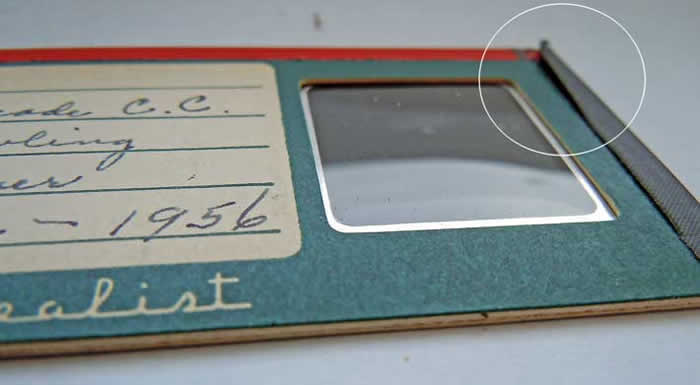 The slide, below, is not going to scan properly because of warpage of the holder. The slide holder has to be able to lay flat.
The film portion will have to be removed. If we have to remove the film assembly, we do NOT put it back into the holder.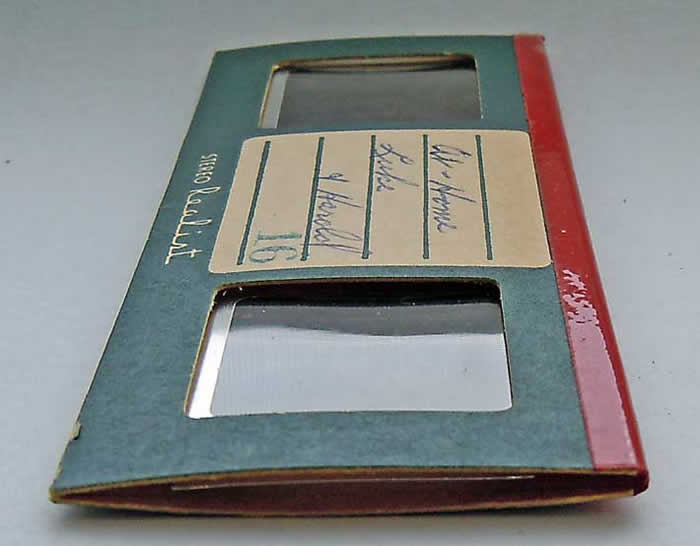 The slide below will need to be removed from the glass because the tape has detached itself. If the tape, all around the slide, is not firmly attached then the slide must be removed from the glass.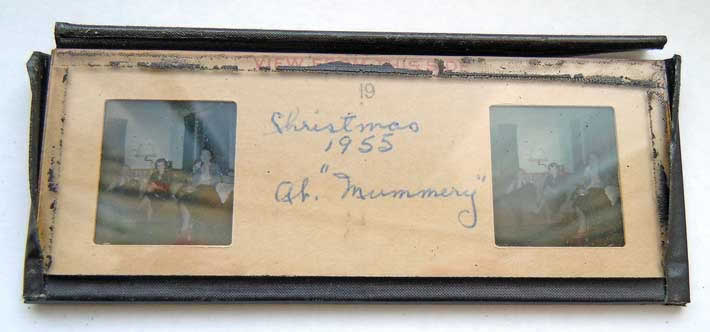 Here is a glass enclosed 3d slide that needs to have the film assembly removed before scanning.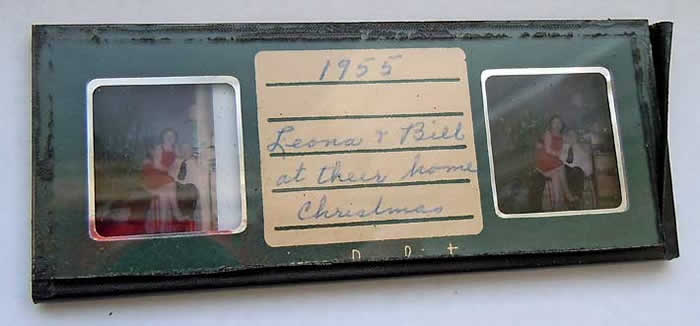 Fortunately this slide can be disassembled simply by taking the tape off the edges. In this case, there is still a cardboard holder that can be used.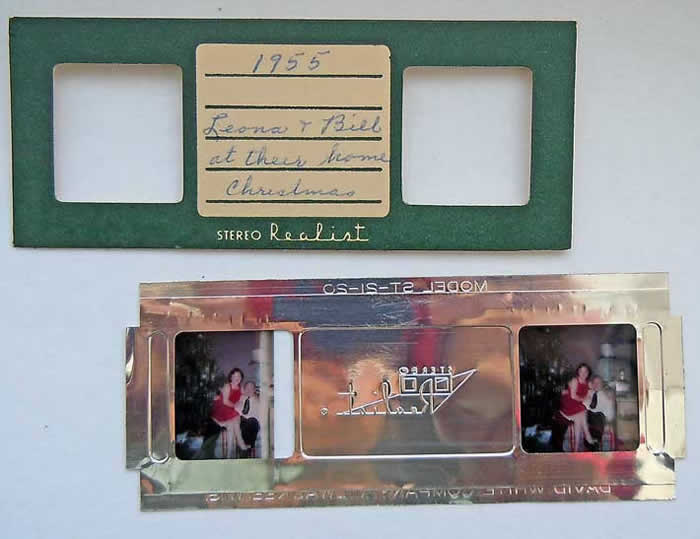 What we would do, is tape the film assembly to the cardboard holder. Note the Scotch tape down the center of the cardboard. In many instances, there is no cardboard holder. In those cases, we would suggest putting your film assemblies into a small envelope so that your slides will be in order.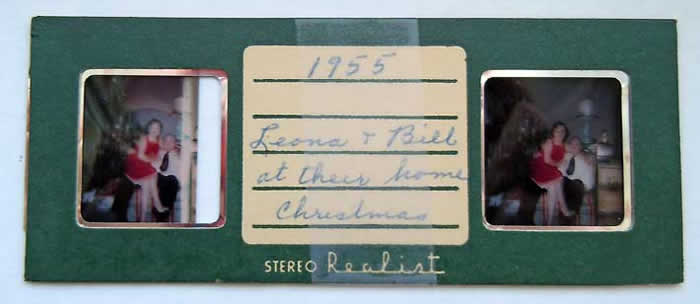 Under NO Circumstances should you separate the "pairs".
They must remain one assembly of two films.