Disc Negatives

Converted To Digital and to Prints!
Price is $39 per Disc

Yes! We can convert your Disc Negative Reels to digital and make prints for you, if you want.
See our order form. When we convert your disc negatives to digital we then Photoshop edit each image, overall. See note, below.

NOTE: The Disc Camera was introduced in 1982, but soon lost its popularity among users. The color was terrible, the pictures were blurry and grainy. It was hard to tell when the picture actually was taken because there was no "click" sound when the button was pressed resulting in out of focus pictures. The Disc Cameras have not been sold since 1989 and this was a very good thing. They probably should have never been sold in the first place.

This is a Disc Negative. Yes, we can scan this.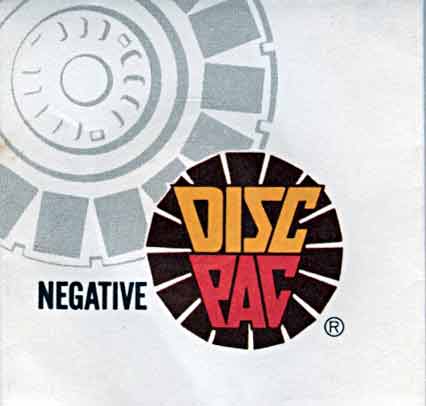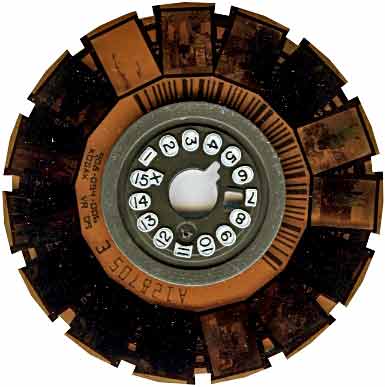 We DO NOT DEVELOP the DISC Film.
We will scan your developed negatives, if the film has already been developed as the disc above has been. It is tedious work and we have to charge for the time it takes to do the work.
If you are interested in seeing MANY more slide scanning comparisons like the above, Click Here.
Take a look. YOU WILL BE SHOCKED. Five pages of comparisons of the same slides sent to different scanning companies.
---
How many irreplaceable childhood photos were taken with this camera and became immediately lost forever in a blurry, grainy photo? Kodak offered an incentive to get customers to switch from the disc to the Advantix and to use this format of film products.
The film came as a plastic shell with a flat disc sealed inside. Each disc took 15 images measuring a tiny 8 x 10mm -- too small to produce anything larger than a slightly grainy standard-size print. The format had two things going for it: the cameras were very thin, and loading the film was an incredibly simple process.
There are plenty of used disc cameras for collectors and prices are low. Models include Disc 2000, 3000, 3100, 3600, 4000, 4100, 6000, 6100 and 8000.
No. We do NOT sell or develop the disk film. We simply convert the negative discs to digital