Bell and Howell Slide Cube Preparation
If you have the Bell and Howell slide cubes, you are almost done because the slides are already in the order that you will want them. The main thing that you are going to want to check is if your slides are oriented correctly for scanning. This will mean rotating any slides that were taken with the camera turned on it's side so as to take a "portrait" picture. You need to rotate all "portrait" slides so that all slides are in the "landscape" orientation.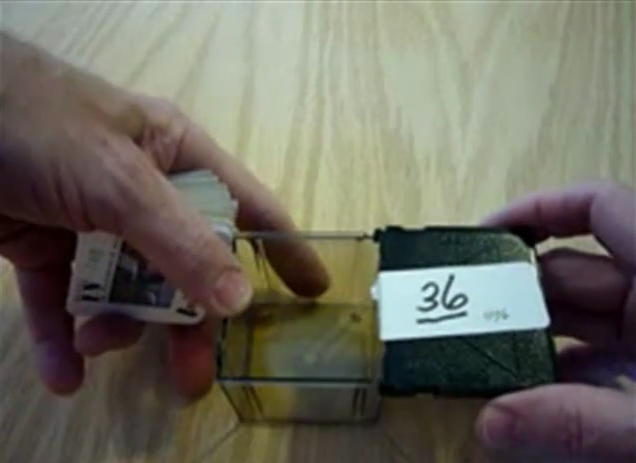 This is a "portrait" slide, not because it is a picture of a person. It is "portrait" because the person that took the picture turned the camera on it's side to take the picture. These "portrait" pictures need to be rotated to a "landscape" orientation.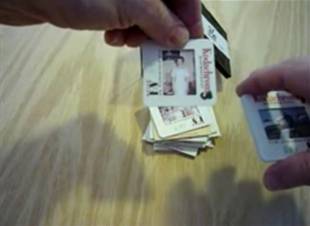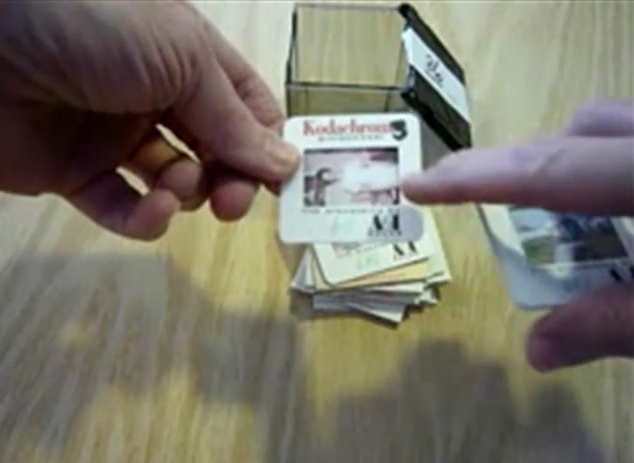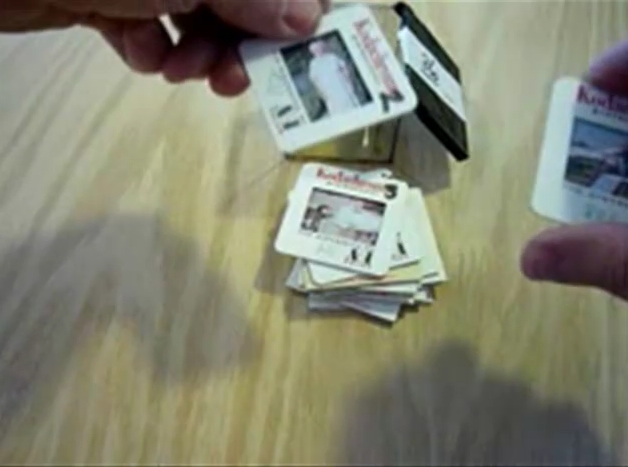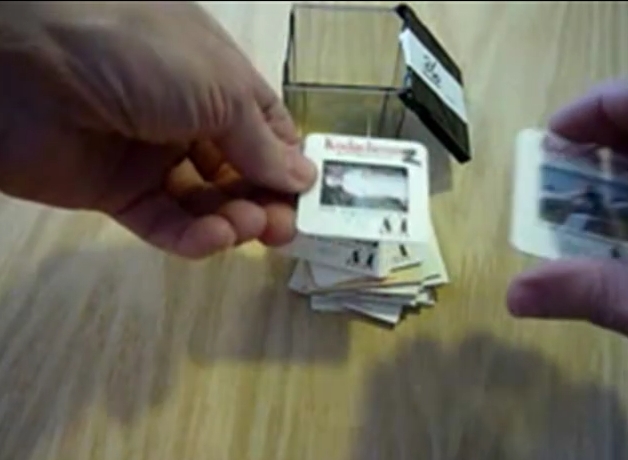 You are going to end up with the Number ONE, first slilde, being on the top of the stack. This will be the first slide in this particular "show" or "chapter" or "folder".
Yes, you should number your slides. Eash separate stack would start with slide number ONE.