Intermix Slides and Other Mediums Together for Slide Show Output
Sometimes our customers will have slides and photos that they want to imtermix so that they will be output as one continous slilde show or "chapter" within a slide show. This requires extra work on our part and a lot of extra time. Sometimes we are using different scanner setups for the different slides. For example, 127 slides require a different scanner setup from your regular 35mm. Smaller 110 slides have a different setup from 110s in 2x2" frames. Paper photos get a different scanner than slides. Getting these different scans all together in one folder intermixed to be in the order you want, is complicated.
This extra work requires extra charges. We are sorry about that but it is necessary.
It also would require that you specifically number your slides or photos to correspond to how you want them to be in order.
Just for example:
If you have a folder #3 that you are going to want us to intermix 5 slides and 5 paper photos, we would need you to number the 5 slides according to how you want them to show in the slide show.
In this example, the slides would be 3-1, 3-3, 3-4, 3-6, 3-9.
And the paper photos in the correct order: 3-2, 3-5, 3-7, 3-8, 3-10.
This is an example only but this will help us to see exactly what you want for us to do.
You can alway just tell us to put them all into one folder and there would be no extra charge for this. This is only for people that NEED the images to be in a certain order.
Naturally, you are not going to need us to do this for you if you are only getting the images on a disk. If you get just the images, you can move them around to suit yourself. No need for us to charge you extra for something like that.
These are the different formats or "groups" that would
cost extra for us to "intermix" them for you:
127 Slides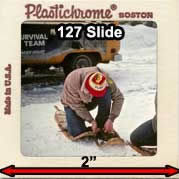 Double Half Frame Slides
3D Stereo Slides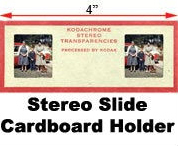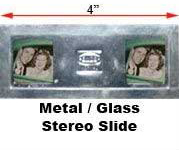 Disc Negatives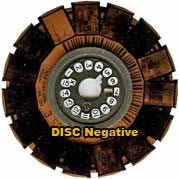 Metal-Glass Slides